DAY 10: THE HEALING POWER OF LOVE
Posted on by Mark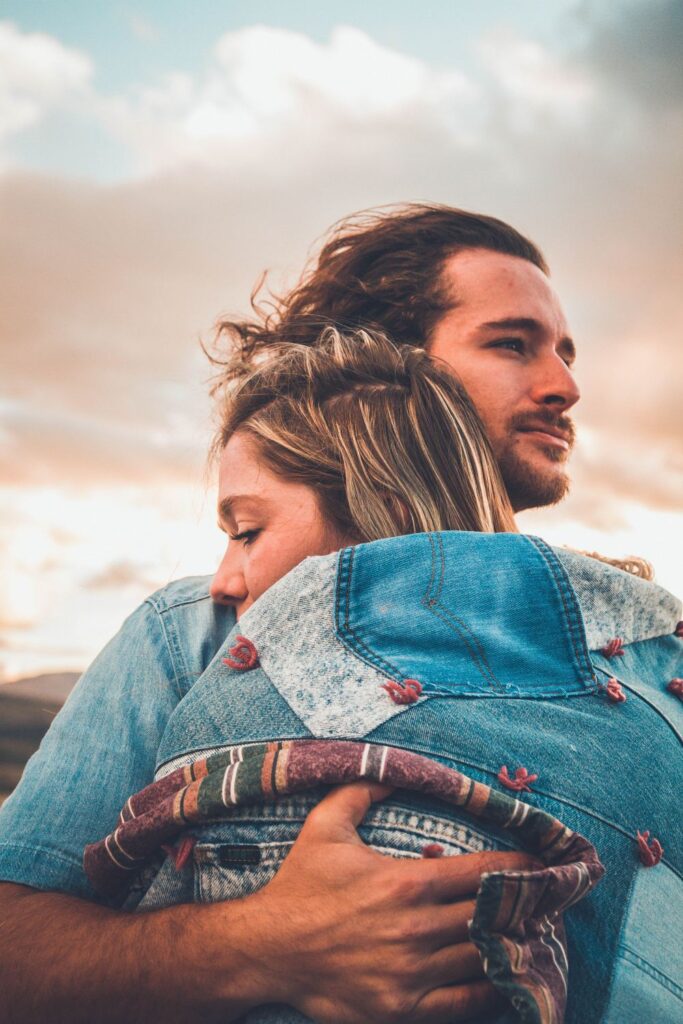 IT says in First John:
We love, because he first loved us. (1 John 4:19)
This retreat is happening because God loves you. The sometimes hard truths you are facing are because God loves you. The healing and liberation you're beginning to experience is because God loves you. He loved you first. He will not stop loving you.
God proves his love for us in that while we were still sinners Christ died for us. (Rom 5:8)
And so, continue to trust that He will also heal you.
Let's begin Day 10 of our Healing Retreat: In the Name of the Father, and of the Son, and of the Holy Spirit, amen…
Come Holy Spirit, open my heart this day to receive the fullness of the Father's love for me. Help me to rest upon His lap and know His love. Expand my heart to receive His love so that I, in turn, may be a vessel of that same love to the world. Jesus, your Holy Name is healing itself. I love you and adore you and thank you for dying so that I can be healed and saved by Your grace. In your name, Jesus, I pray, amen.
Our Lady often says to "pray with the heart", not just mutter the words and go through the motions but to mean them "with the heart," as you would speak with a friend. And so, let's pray this song with the heart…
You Are Lord
Day to day and night to night proclaim
You are God
A single word, a sole name, they say
And with them I pray

Jesus, Jesus, I love you Jesus
You are Hope
Jesus, Jesus, I love you Jesus
You are Hope

Creation groans, awaits the day when
The sons will be son
And every heart and soul and tongue will sing aloud,
O Lord, You are King

Jesus, Jesus, I love you Jesus
You are King
Jesus, Jesus, I love you Jesus
You are King

And even though the world has forgotten,
living like there's nothing more than passion, flesh and pleasure
Souls are reaching out for more than temporal
O, Eternity has come to me and set me free, set me free…

I love you Jesus,
You are Lord, my Lord, my Lord, my Lord
Jesus, I love you Jesus
You are Lord
—Mark Mallett, from Here You Are, 2013©
The Power of Love
Christ is healing you through the power of His love. In truth, our healing is needed, in part, because we have also failed to love. And so the fullness of healing will come as you and I begin to follow Christ's Word:
If you keep my commandments, you will abide in my love, just as I have kept my Father's commandments and abide in his love. These things I have spoken to you, that my joy may be in you, and that your joy may be full. This is my commandment, that you love one another as I have loved you. Greater love has no man than this, that a man lay down his life for his friends. You are my friends if you do what I command you. (John 15:10-14)
There is no fullness of joy until we begin to love the way Jesus has loved us. There really is no complete healing in our lives (of the effects of Original Sin) until we love as He showed us. There is no friendship with God if we reject His commandments.
Each springtime, the Earth is "healed" because it "abides" in its orbit without deviation. So too, man and woman were created to live totally and completely in the orbit of love. When we depart from that, things go out of harmony and a certain chaos takes place in and around us. And so, just by loving we begin to heal ourselves and the world around us.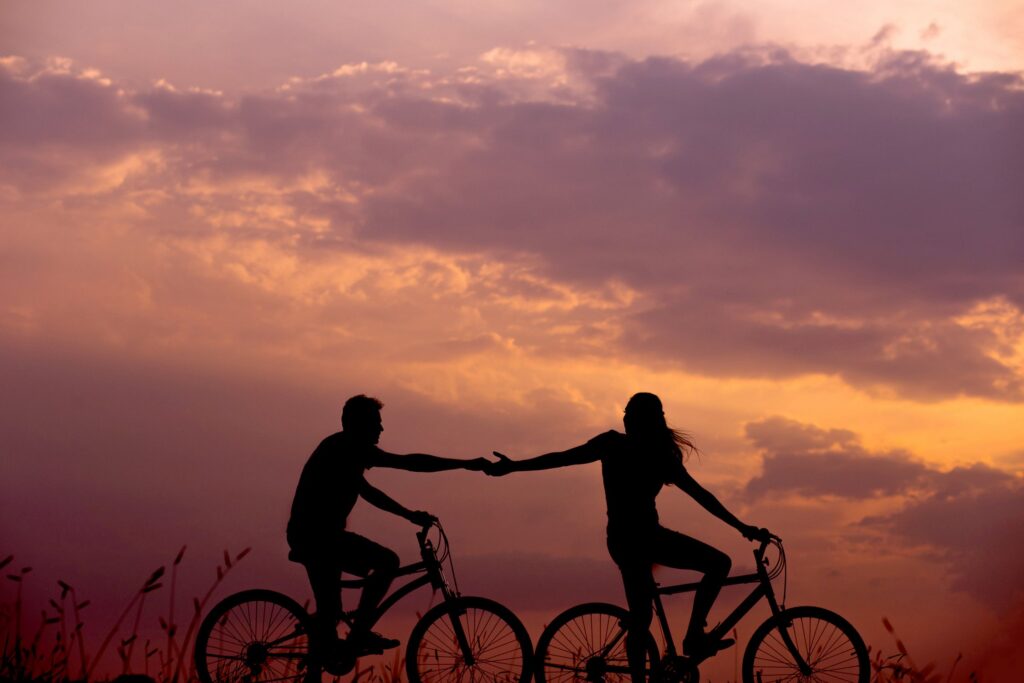 …keep in mind the words of the Lord Jesus who himself said, 'It is more blessed to give than to receive.' (Acts 20:35)
It is more blessed because the one loves is entering more deeply into communion with God.
Healing Relationships
Recall again the axiom:
You can't go back and change the beginning,
but you can start where you are and change the ending.
The biblical way of saying this is:
Above all, let your love for one another be intense, because love covers a multitude of sins. (1 Peter 4:8)
In Day 6, we talked about how our lack of forgiveness for others can often be expressed with a "cold shoulder." By choosing to forgive, we break those patterns and gut reactions that, ultimately, bring more division. But we need to go further. We need to love others as Christ has loved us.
"If your enemy is hungry, feed him; if he is thirsty, give him something to drink; for by so doing you will heap burning coals upon his head." Do not be conquered by evil but conquer evil with good. (Rom 12:20-21)
Love conquers evil. If St. Paul says, "the weapons of our warfare are not worldly but have divine power to destroy strongholds,"[1] then love is chief among our weapons. It breaks down old patterns, thoughts, and walls rooted in self-defense, self-preservation, if not selfishness. The reason is that love is not just an action or a feeling; it is a Person.
…for God is love. (1 John 4:8)
Love is so powerful that no matter who exercises it, even an atheist, it can change hearts. We were made to love and be loved. How healing is love, even from a stranger!
But what exactly should authentic love look like in our interactions?
Do nothing out of selfishness or out of vainglory; rather, humbly regard others as more important than yourselves, each looking out not for his own interests, but also everyone for those of others. Have among yourselves the same attitude that is also yours in Christ Jesus, Who, though he was in the form of God, did not regard equality with something to be grasped. Rather, he emptied himself, taking the form of a slave… (Phil 3:2-7)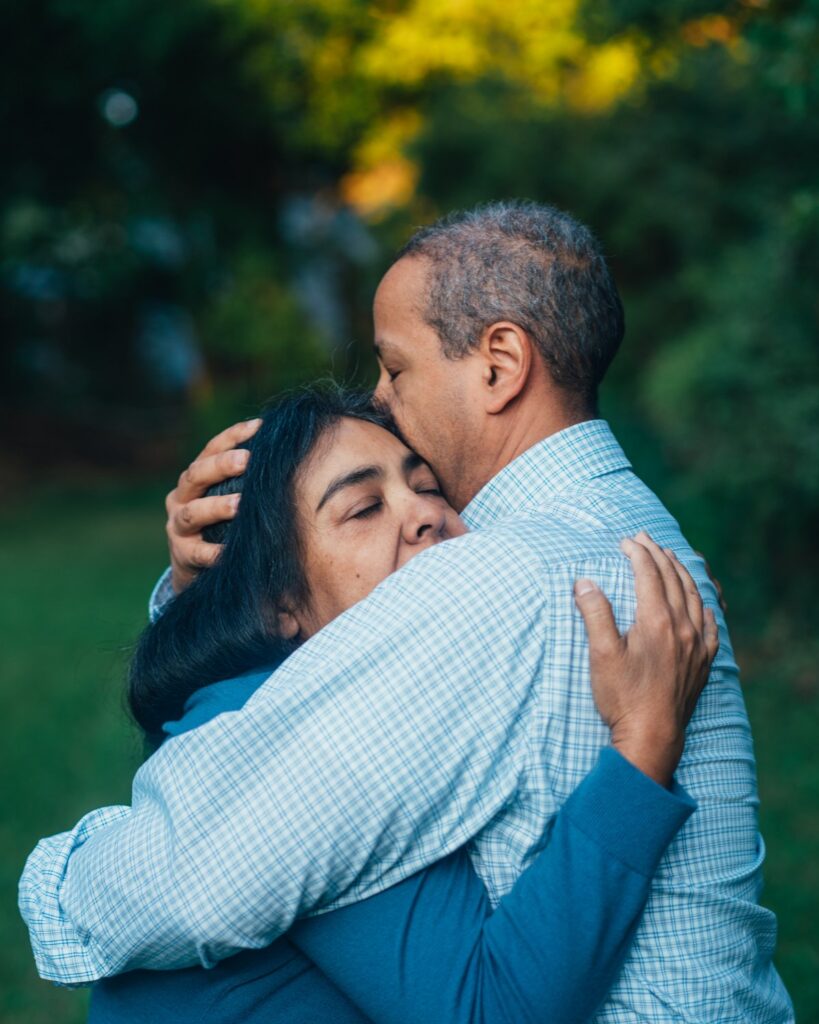 When it comes to your relationships, especially those most wounded, it is this kind of love — sacrificial love — that is most transformative. It is this emptying of self that "covers a multitude of sins." This is how we change the ending of our wounded story: love, as Christ has loved us.
In your journal, ask the Lord to show you how He wants you to love those around you — your family, friends, co-workers, schoolmates, etc. — but especially how to love those with whom you are not in harmony, who are hard to love, or who don't reciprocate love. Write down what you are going to do, what you are going to change, what you will do differently.
And then pray with the song below, asking the Lord to help you and fill you with His love. Yes, Love, live in me.
Love Live in Me
If I speak in angelic tongues, have the gift of prophecy
Comprehend all mysteries… but have not love
I have nothing

If I have faith to move mountains, give away everything I own
Even my body to be burned… but have not love,
I am nothing

So, Love live in me, I am weak, O, but Love, You are strong
So, Love live in me, no longer I
Self must die
And Love live in me

If I call to Him night and day, sacrifice, O, and fast and pray
"Here I am, Lord, here is my praise", but have not love
I have nothing

If I'm admired from sea to sea, leave a name and a legacy
Live my days 'till a thousand and three, but have not love
I am nothing

So, Love live in me, I am weak, O, but Love, You are strong
So, Love live in me, no longer I
Self must die

And love bears all things,
And love hopes all things
And love endures
And love never fails

So, Love live in me, I am weak, O so weak,
O but Love, You are strong
So, Love live in me, no longer I
Self must die
And Love live in me
Love live in me, O Love live in me
—Mark Mallett (with Raylene Scarrot) from Let the Lord Know, 2005©
To journey with Mark in The Now Word,
click on the banner below to subscribe.
Your email will not be shared with anyone.
Now on Telegram. Click:

Follow Mark and the daily "signs of the times" on MeWe:

Follow Mark's writings here:
Listen on the following:




Footnotes
Spread The Now Word!
Posted in HOME, HEALING RETREAT.
Post navigation
Translations
Categories
Archives
Archives Select Month May 2023 (13) April 2023 (4) March 2023 (3) February 2023 (9) January 2023 (3) December 2022 (6) November 2022 (8) October 2022 (8) September 2022 (7) August 2022 (4) July 2022 (5) June 2022 (3) May 2022 (2) April 2022 (2) March 2022 (5) February 2022 (4) January 2022 (7) December 2021 (7) November 2021 (7) October 2021 (6) September 2021 (5) August 2021 (5) July 2021 (3) June 2021 (2) May 2021 (6) April 2021 (6) March 2021 (9) February 2021 (10) January 2021 (9) December 2020 (9) November 2020 (7) October 2020 (15) September 2020 (5) August 2020 (6) July 2020 (10) June 2020 (13) May 2020 (9) April 2020 (11) March 2020 (12) February 2020 (7) January 2020 (9) December 2019 (7) November 2019 (11) October 2019 (6) September 2019 (6) August 2019 (1) July 2019 (3) June 2019 (6) May 2019 (9) April 2019 (14) March 2019 (5) February 2019 (9) January 2019 (7) December 2018 (3) November 2018 (10) October 2018 (8) September 2018 (5) August 2018 (4) July 2018 (2) June 2018 (6) May 2018 (13) April 2018 (10) March 2018 (8) February 2018 (12) January 2018 (11) December 2017 (9) November 2017 (9) October 2017 (11) September 2017 (9) August 2017 (11) July 2017 (9) June 2017 (9) May 2017 (10) April 2017 (8) March 2017 (9) February 2017 (8) January 2017 (9) December 2016 (14) November 2016 (13) October 2016 (6) September 2016 (15) August 2016 (7) July 2016 (6) June 2016 (8) May 2016 (10) April 2016 (7) March 2016 (25) February 2016 (21) January 2016 (8) December 2015 (7) November 2015 (9) October 2015 (10) September 2015 (9) August 2015 (5) July 2015 (8) June 2015 (8) May 2015 (9) April 2015 (9) March 2015 (27) February 2015 (17) January 2015 (11) December 2014 (10) November 2014 (7) October 2014 (21) September 2014 (20) August 2014 (6) July 2014 (6) June 2014 (5) May 2014 (19) April 2014 (22) March 2014 (26) February 2014 (23) January 2014 (27) December 2013 (24) November 2013 (6) October 2013 (5) September 2013 (3) August 2013 (2) July 2013 (4) June 2013 (1) May 2013 (6) April 2013 (7) March 2013 (11) February 2013 (10) January 2013 (3) December 2012 (2) November 2012 (3) October 2012 (3) September 2012 (5) August 2012 (1) July 2012 (3) June 2012 (5) May 2012 (2) April 2012 (5) March 2012 (5) February 2012 (7) January 2012 (6) December 2011 (8) November 2011 (6) October 2011 (7) September 2011 (3) August 2011 (5) July 2011 (4) June 2011 (9) May 2011 (4) April 2011 (1) March 2011 (4) February 2011 (3) January 2011 (7) December 2010 (7) November 2010 (5) October 2010 (5) September 2010 (5) August 2010 (3) July 2010 (5) June 2010 (7) May 2010 (9) April 2010 (14) March 2010 (8) February 2010 (8) January 2010 (5) December 2009 (8) November 2009 (6) October 2009 (5) September 2009 (4) August 2009 (4) July 2009 (7) June 2009 (7) May 2009 (5) April 2009 (8) March 2009 (2) February 2009 (8) January 2009 (13) December 2008 (10) November 2008 (9) October 2008 (11) September 2008 (10) August 2008 (7) July 2008 (2) June 2008 (5) May 2008 (7) April 2008 (8) March 2008 (10) February 2008 (7) January 2008 (5) December 2007 (12) November 2007 (9) October 2007 (5) September 2007 (10) August 2007 (8) July 2007 (5) June 2007 (5) May 2007 (6) April 2007 (7) March 2007 (4) February 2007 (6) January 2007 (10) December 2006 (9) November 2006 (10) October 2006 (10) September 2006 (23) August 2006 (19) July 2006 (16) June 2006 (21) May 2006 (17) April 2006 (19) March 2006 (22) February 2006 (16) January 2006 (16) December 2005 (10) November 2005 (1) June 2005 (1) April 2003 (1) March 2003 (1)
Website design © 2023 tiDesign