THE WARNING OF LOVE
Posted on by Mark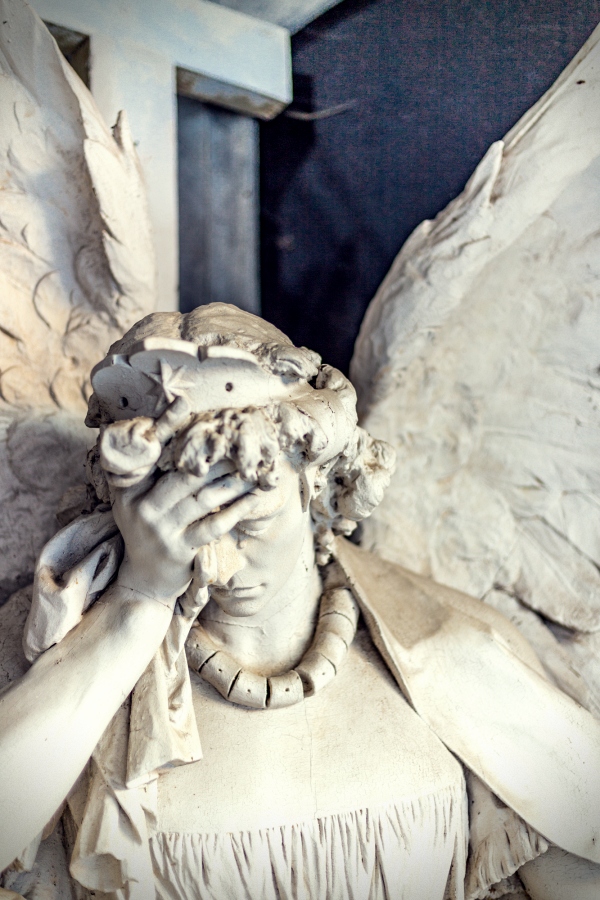 IS it possible to break God's heart? I would say that it is possible to pierce His heart. Do we ever consider that? Or do we think of God as being so big, so eternal, so beyond the seemingly insignificant temporal works of men that our thoughts, words, and actions are insulated from Him?
On the contrary, Our Lord is deeply grieved by humanity's rejection, not only of His love, but of ourselves. He sees how happy we could be… yet how miserable we end up being. Daily, we are confronted with either a wide and easy road of following the whims of our flesh… or the narrow and difficult road of resisting those temptations and doing rather what is good, what is right, and thus taking one more step toward becoming more human, more like God, more like the person we were created to be. Listen to His lament in today's first Mass reading:
Hear, O mountains, the plea of the LORD, pay attention, O foundations of the earth! For the LORD has a plea against his people, and he enters into trial with Israel. O my people, what have I done to you, or how have I wearied you? Answer me! For I brought you up from the land of Egypt, from the place of slavery I released you… (Micah 6:2-4)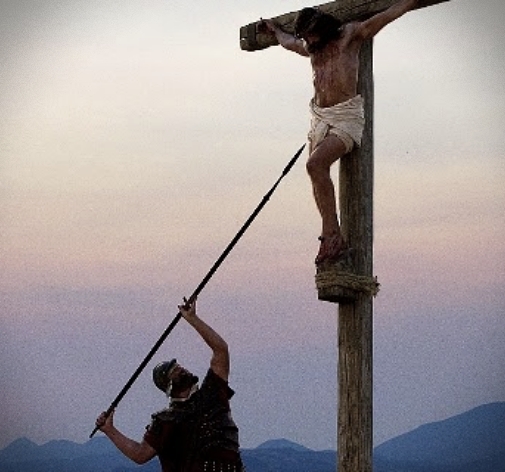 In the Hours of the Passion, which bears the nihil obstat and Imprimatur, Jesus reveals to Servant of God Luisa Piccarreta the true nature of His agony during His Passion, undertaken to liberate man from the power of sin. It was not so much the physical pains, which of course He felt in His body, but the internal torment of knowing that many souls—despite His saving death on the Cross—would still reject their salvation! Thus, the cup He wished taken away in Gethsemane was not the Cross,[1] but the reality that—despite all—many souls would be lost because, in their free will, they would choose enmity against God and friendship with the flesh.
My child, do you want to know what it is that torments Me more than My executioners? Indeed, the executioners' tortures are nothing compared to this! It is eternal love which, wanting primacy in all things, makes Me suffer all at once… Love is the nails for me, love is the scourging, love is the crown of thorns – love is everything for Me. Love is My perennial Passion…—Fifth Hour, 9PM; Hours of the Passion
'Father, if it is possible, let this chalice pass from Me' – that is, the chalice of souls who, by withdrawing from Our Will, [are] becoming lost. Although this chalice of Mine is extremely bitter, [I repeat] not My will, but your Will be done. — Sixth Hour, 10PM
Oh souls, see how much I have loved you? If you choose not to consider your own soul, consider at least My love! —Twenty-first hour, 1pm.
And let us not think that it is the "pagans" only who are adding sorrow to the soul of Christ. The seven letters in the Book of Revelation that list the Lord's grievances are addressed to the churches. Indeed, as the Psalmist wrote:
Why do you recite my statutes, and profess my covenant with your mouth, though you hate discipline and cast my words behind you? (Today's Psalm)
Is it possible, My Son, that not even the elect whom You have chosen wish to give themselves entirely over to You? Rather, it appears that the souls who ask to enter your Heart to seek refuge and shelter, end up scorning You and causing You a more sorrowful death. Moreover, all the sufferings they cause You are hidden under the veil of hypocrisy. —The Heavenly Father to Jesus; Hours of the Passion, the Nineteenth Hour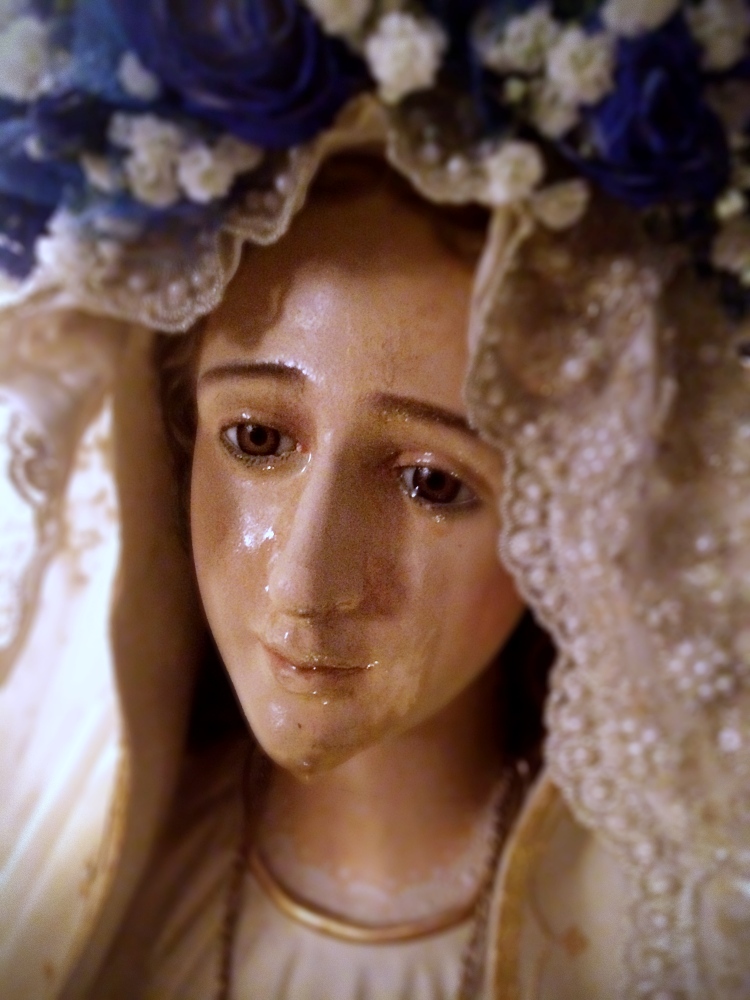 Note that Jesus said "Love is My perennial Passion." This is why we can and do pierce the Heart of Jesus today: when we refuse His love. To be certain, in no way does our sinful rejection of the Creator diminish His own eternal joy and happiness; but can we say that God truly loves us if He does not feel compassion for His creatures? The word com-passion means "with-passion", or you could say, with-the-passion of the other. God is sorrowful for our sake, not His own (since He does not need creation. Rather, creation came into being, out of His good pleasure, so as to share the interior life and bliss of the Holy Trinity with another made in His image—Adam and Eve and their progeny.) Likewise, when a mother sees her baby fall and cry while taking his or her first steps, the mother's joy is not diminished by the fall; but she scoops her child up into her arms to comfort, for that is what compassion does. In fact, this is why Our Heavenly Mother, now a citizen of the Heavenly City, weeps as well. As she said to Luisa:
Our Highest Good, Jesus, had departed for heaven and is now before his Heavenly Father, pleading for his children and brothers on earth. From his heavenly homeland He looks upon all souls; no one escapes him. And his love is so great that He leaves his mother on earth as the comforter, assistant, instructor and companion of his and my children.—The Virgin Mary in the Kingdom of the Divine Will, Day 30
ASSUAGING HEAVEN
Here, then, is how to dry the tears of Heaven, dear reader. First of all, acknowledge in all humility that, you too, like me, have brought tears to the Father's cheeks. Second, ask forgiveness for this, for which you already know, that Jesus is eager to absolve. Third, make a sincere resolution, here and now, to never go down the wide and easy path again.
You have been told, O man, what is good, and what the LORD requires of you: only to do the right and to love goodness, and to walk humbly with your God. (First reading; Micah 6:8)

To the upright, I will show the saving power of God. (Today's Psalm response)
Time is short for this world to respond to this divine plea. God desires that all should be saved,[2] but now, after 2000 years, the Christian Way has been rejected. As such, poor humanity is literally plunging into an abyss of darkness of its own making, hour by hour. Even atheists can see this (I know, because one wrote me). And yet, God in His goodness intends to give one last sign to this fallen world before it is purified—a Warning or "illumination of conscience" that mystics, saints, and seers alike have long predicted, including the Apostle St. John (see The Great Day of Light).
When you do these things, shall I be deaf to it? Or do you think that I am like yourself? I will correct you by drawing them up before your eyes. He that offers praise as a sacrifice glorifies me; and to him that goes the right way I will show the salvation of God. (Today's Psalm)
After this Warning will come the Passion of the Church.
An evil and unfaithful generation seeks a sign, but no sign will be given it except the sign of Jonah the prophet. Just as Jonah was in the belly of the whale three days and three nights, so will the Son of Man be in the heart of the earth three days and three nights. (Today's Gospel)
So, it is clear then what you ought to do today, dear sister; do not put off to tomorrow what you ought to do today, dear brother:
You have been told, O man, what is good, and what the LORD requires of you: only to do the right and to love goodness, and to walk humbly with your God. (Micah 6:8)
RELATED READING
Watch or listen to the webcast. Click:

To journey with Mark in The Now Word,click on the banner below to subscribe.
Your email will not be shared with anyone.

My writings are being translated into French! (Merci Philippe B.!)
Pour lire mes écrits en français, cliquez sur le drapeau: