THE MINEFIELD OF OUR TIMES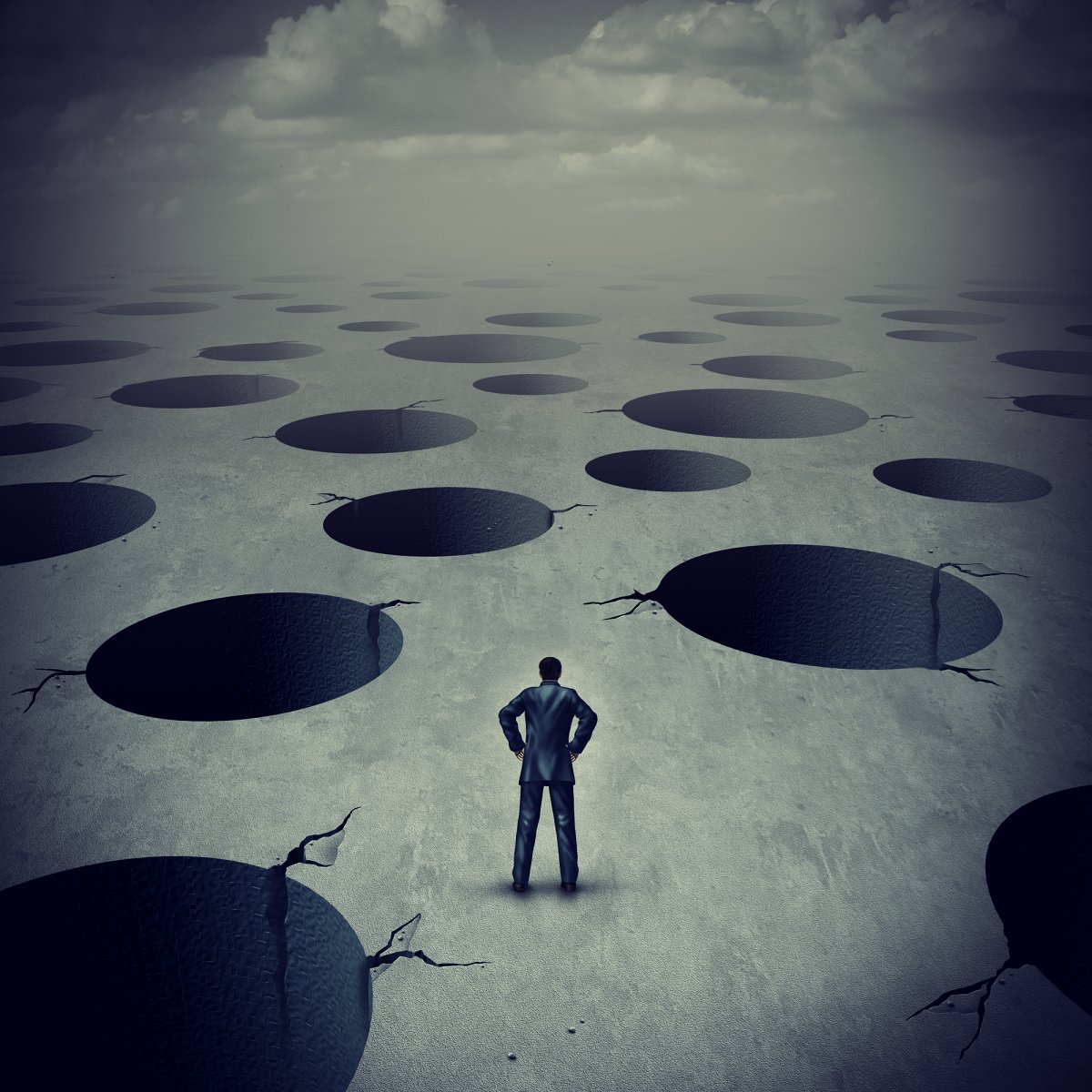 ONE of the greatest hallmarks of our times is confusion. Everywhere you turn, there are seemingly no clear answers. For every claim that is made, there is another voice, equally as loud, saying the opposite. If there has been any "prophetic" word the Lord has given me that I feel has come to fruition, it's this from several years ago: that a Great Storm like a hurricane was going to cover the earth. And that the closer we got to the "eye of the Storm," the more blinding the winds will be, the more disorientated and confusing will become the times.
That word came to me around the end of Pope John Paul II's pontificate. After Benedict XVI resigned, I again "heard" in my heart: "You are now entering into dangerous and confusing times." It was repeated to me several times over a few weeks with an unforgettable urgency. Fast forward now seven years later, and that "word" is now our reality on every level of society. With all my heart, I don't want to be one to add to the confusion. But in truth, none of us are going to get through this Storm except by the grace of God.
THE STORM OF CONFUSION
For the past two months since Church closures began around the world, my wife and I have been working 18 hour days non-stop for you. Every day, I am fielding emails, phone calls, messages, and texts from around the world. Priests, deacons, laity… everyone is looking for answers in this hour, and many are turning to The Now Word. And I fall at the feet of Jesus and tremble, begging Him for wisdom, grace, and perseverance, as you can imagine.
For I realize that we are beginning to confront the powers of darkness head on. I shared with you an encounter I had nearly three weeks ago, Satan coming to me in absolute rage. Since then, I have been in ceaseless "hand-to-hand combat", so to speak. The attacks on this apostolate have been non-stop. People have even been writing saying  they are sensing that the Lord has asked them to ramp up their prayers for us. Yes, I really appreciate that. We also pray for you because we all have our part to play.
I will admit that I did not want to be a part of Countdown to the Kingdom (CTTK) at first. The reason is that I have spent decades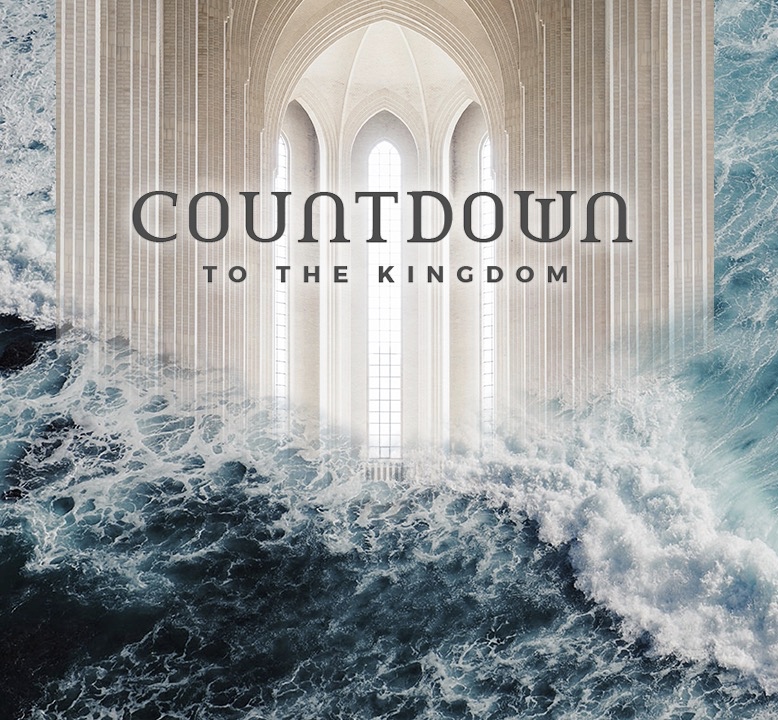 observing the minefield of private revelation and how souls have fallen on the jagged cliffs of prophecy; how there is a near catastrophic lack of discernment on the part of both bishops and laity in this area today; and how the Church's ability to hear the voice of the Good Shepherd, generally speaking, has been terribly wounded by the spirit of modernism and rationalism. So, if it were not for my spiritual director's encouragement, I would probably not have been part of that project. Yet, I am glad I am, even though it's been a bruising, because if God is speaking to us at this moment, we ought to, at the very least, try to listen to and discern His voice. We need to counter the voices of the many false prophets that are rising in our midst. As my friend and mentor Michael D. O'Brien once said:
The widespread reluctance on the part of many Catholic thinkers to enter into a profound examination of the apocalyptic elements of contemporary life is, I believe, part of the very problem which they seek to avoid. If apocalyptic thinking is left largely to those who have been subjectivized or who have fallen prey to the vertigo of cosmic terror, then the Christian community, indeed the whole human community, is radically impoverished. And that can be measured in terms of lost human souls. –Author, Michael D. O'Brien, Are We Living In Apocalyptic Times?
But if we think this isn't going to be a battle, then we are sadly mistaken. Just last night, we had to remove the messages of Our Lady of America from CTTK. Despite the glowing things the bishop had to say about the spirituality and devotion surrounding these alleged apparitions, he ruled them to be "non supernaturel." [1] In Poland, a priest there whose revelations are sound and consistent with the "prophetic consensus" has been silenced. Fr. Michel Rodrigue, though his messages have not been condemned, has not enjoyed the full support of his bishop as once thought. And there are other seers in the world who are increasingly getting a hard time from their bishops. Of course, none of this surprises me. But it makes for long nights answering your letters. Neither does it help when other workers in the vineyard make false statements that only further confuse the Body of Christ. Sometimes we plant mines against each other!
Then the other day, a priest questioned me as to why I would quote Pope Francis. He surmised that Francis is leading us into the New World Order and that, therefore, I am confusing and misleading others by quoting the Pope, even when he has true and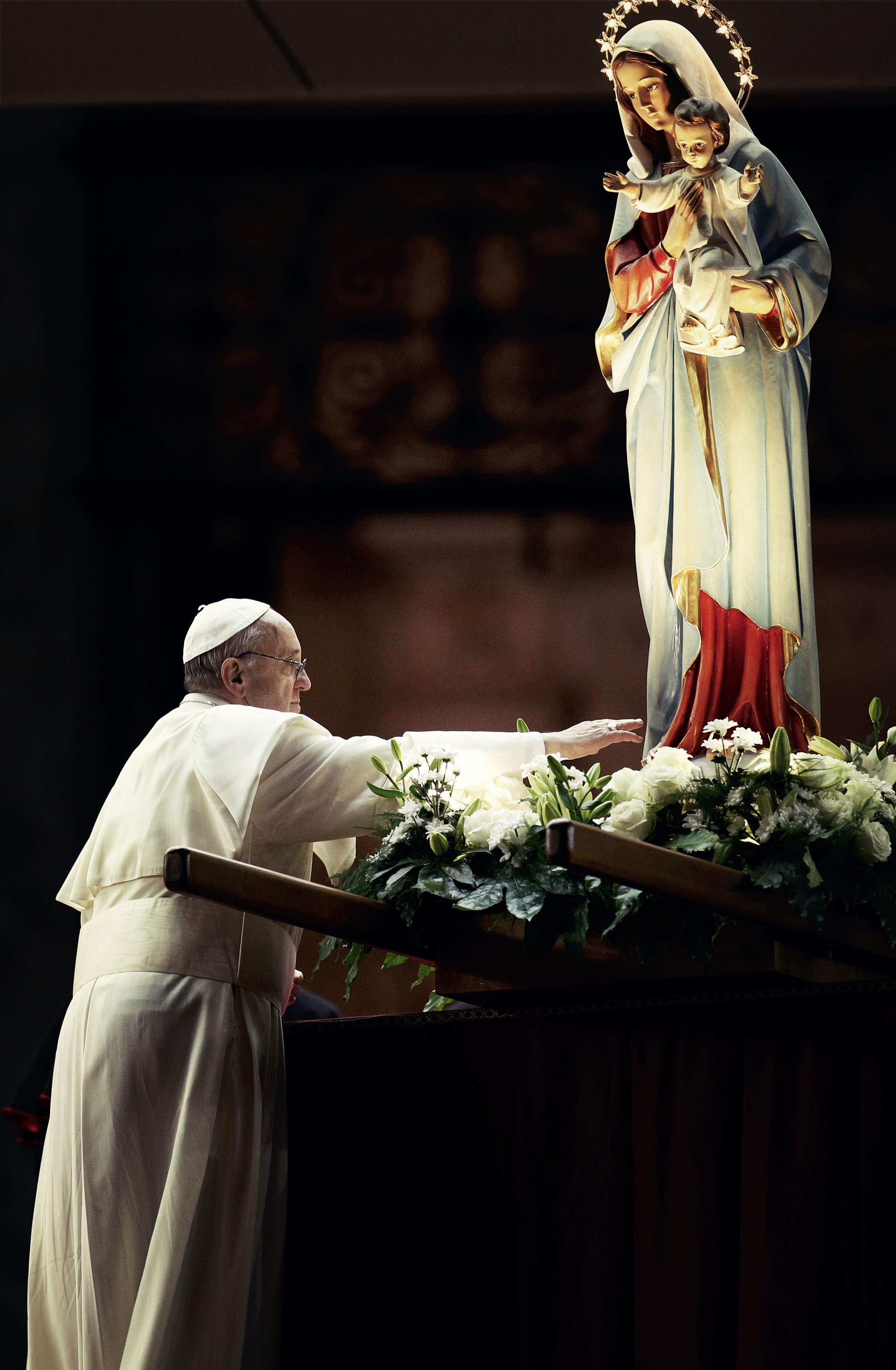 beautiful things to say (and he does). My answer was to re-read my two part series on The Popes and the New World Order, which shows that Francis is actually not radically departing from what his predecessors have said and done—though it is fair game to ask whether this continual cozying up to the United Nations is not, indeed, a failing and dangerous strategy if not a certain desertion from our mission to shout the Gospel from the rooftops.
Still, what a minefield it has become in the Church when one can no longer quote the authentic magisterium of the Vicar of Christ without being accused of apparently leading my readers into a deception! Bottom line? Jesus said to the Apostles, including Peter who would betray Him: "Whoever listens to you listens to me. Whoever rejects you rejects me. And whoever rejects me rejects the one who sent me." [2] When I hear Jesus speaking through our Shepherds, most especially the Pope, I am not afraid to amplify His voice.
And then there is yesterday's article. My wife and I prayed and discerned for nearly two years before I finally decided to write it. The timing, in my mind, was perfect given that we are now being forced to accept Big Pharma as "the answer" to all our health problems. But we also knew this, too, would be a minefield. For essential oils have been accused of being tied inherently to the New Age by some Catholic writers and dismissed as witchcraft. I won't rehash the clear arguments against that kind of hyperbole. At the same time, Lea and I are very aware that the company we use to buy our oils has a bit of New Age wording in their advertising. And we, too, find this incredibly frustrating, since the founders of that company are unabashed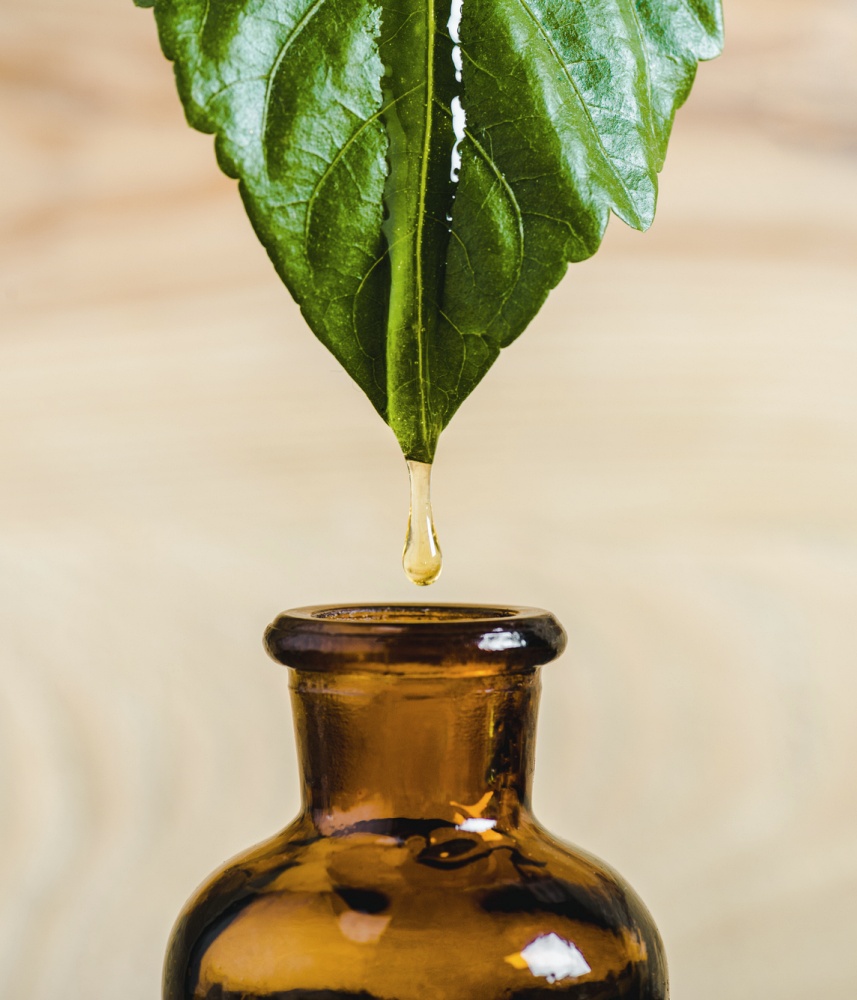 evangelical Christians and are the absolute pioneers in this field. We, and other orthodox Catholics we know, have written and voiced our concerns to them to discard this New Age language. So no, Lea and I aren't leading you into the wolf's mouth. Moreover, we're not somehow trying to profit off of you (and someone said as much). Ouch. We live on Divine Providence here. Moreover, I would not be surprised that, in the next year or two, all our money will be almost worthless. Our eyes are fixed on the Kingdom where our true treasures lie.
No, Lea and I want to take what time we have left to help you avoid the pitfalls of the enemy, both spiritually and physically. Ah, but what a minefield! Because even many Catholic Churches and retreat centers have been infiltrated by the New Age, yoga, etc. So, we have problems in our own backyard. This is why I recently wrote a six part series on The New Paganism that is drawing the world into a false one world religion. So I need to be clear: Lea and I are not blind nor are we deceiving anyone. But we are navigating a minefield as carefully as we can!
Another example is the video Plandemic that I posted at the end of Taking Back God's Creation! It was very interesting to see how Snopes, Reddit, the mainstream media and other websites had ready-made articles to completely "debunk" it. The fact is that I am reading doctors and scientists around the world, including a Nobel Prize winner,[3] who affirm many of the details in that video (I also have the benefit of pharmacists and doctors around the world who write me and confirm these things as well). I am in conversations with doctors in Canada who speak of the absurdity of what is going on. But of course, the mainstream media can only scoff and call everyone a "conspiracy theorist" who doesn't subscribe to their official narrative, and thus try to win the day by intimidation or brute-force censorship.
Since my days as a television news reporter in the late 1990's, I have grown accustomed to the literal propaganda of the mainstream media and can pick it off a mile away. But I realize that not all my readers are that attuned. That the first thing some do is search the name of someone and believe the first articles that Google has stacked at the top. Brothers and sisters… we have to be more discerning than that. But I also know it's a minefield out there. It takes literally hours to sometimes get the whole truth. (However, there's almost a general rule you can apply today: if it's being said in the mainstream media, question it; if Snopes damns it, question it; if social media bans it, it's probably true. As I've said before, "Where the Spirit of the Lord is, there is freedom.")
And guess what? Apparently the producer of that video is a promoter of New Age teachings (which does not negate the truths in that video… but I'd be cautious of what else he produces). What a minefield!
PRAYER IS OUR ANCHOR
So why am I writing all this? Because I know many of you come here because you trust this website. And it's not because of me, per se, it's because you know I strive with all my heart to be faithful to Sacred Tradition. But this does not make me infallible. I  make mistakes too. The Pope sometimes makes mistakes. Everyone makes mistakes. So, why are we looking for perfection in people, websites, or institutions? If you expect me to be perfect, I will disappoint you. If you're looking for an infallible writer, I can provide you four names: Matthew, Mark, Luke and John.
When I woke up this morning, those words from the "Prophecy at Rome" were on my heart:
Supports that are there for My people now will not be there. I want you to be prepared, My people, to know only Me and to cleave to Me and to have Me in a way deeper than ever before. I will lead you into the desert… I will strip you of everything that you are depending on now, so you depend just on Me… And when you have nothing but Me, you will have everything…. —Dr. Ralph Martin, Pentecost Monday of May, 1975; St. Peter's Square, Rome, Italy
In that regard, the confusion is not all bad. It is sifting us like wheat. It is proving our faith—or lack of it.
As I said in the beginning, the only way we are going to get through this Great Storm is by supernatural grace. Our Lady has been given to us as a true refuge in these times—the way that leads us to Jesus, the Way. I beg her, each and every time I sit down in front of the computer, to take over these writings so that they are hers. Our poor Lady! I think I must make her work very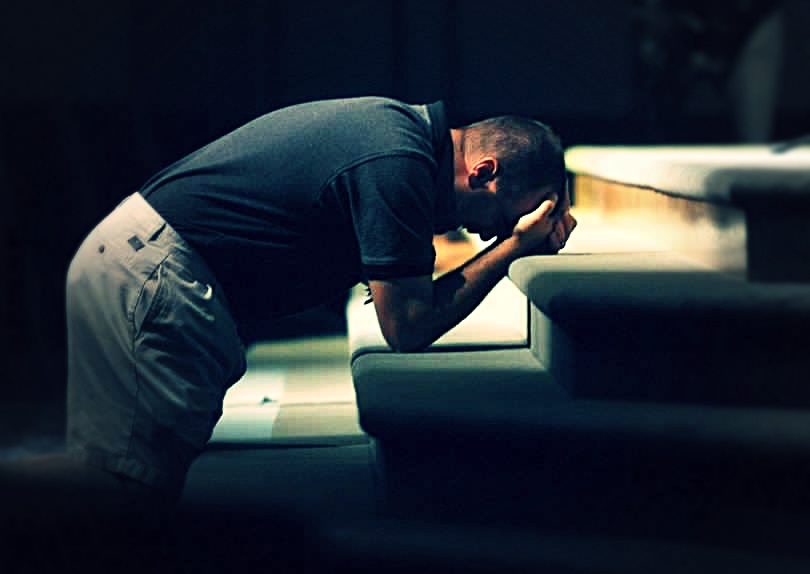 hard.
The Rosary, Confession, the Eucharist, the Catechism…. cling to these! Because confusion and disorientation has become so widespread, the Magisterium has become so lukewarm, the Church's message so often obscured, and apostasy so prevalent… that we are being purified in our faith in Jesus Christ. That is the whole point of this Storm: for Christ to purify His Bride for His eventual final return at the end of time.
So how do I personally stay grounded these days? Prayer. Prayer is where peace returns, equilibrium is restored, Wisdom comes, and light shines. If we are not praying, we will be swept away in this Storm. Prayer is the anchor, most especially now that the Sacraments have been taken away from many of us.
Last, I can't implore you enough to keep praying for Lea and I. We truly have your well-being at heart. As I write these words, my wife is pouring over letters from many of you who are ill, desperate, looking for answers. Yes, there are some things we can certainly do to help our bodies avoid (or at least shorten) sickness. But at the end of the day, we believe the most important thing is that you trust in our Beloved Jesus; that you surrender everything to Him and let Him take care of it; that you for your part, simply, be faithful.
My tractor is broken and I need to go fix it. Thank you for your love, patience and understanding.
RELATED READING

To journey with Mark in The Now Word,
click on the banner below to subscribe.
Your email will not be shared with anyone.

| | | |
| --- | --- | --- |
| 1. | ↑ | cnstopstories.com |
| 2. | ↑ | Luke 10:16 |
| 3. | ↑ | Professor Luc Montagnier, 2008 Nobel Prize winner for Medicine and the man who discovered the HIV virus in 1983, claims that SARS-CoV-2 is a manipulated virus that was accidentally released from a laboratory in Wuhan, China.(cf. gilmorehealth.com) |
Post navigation