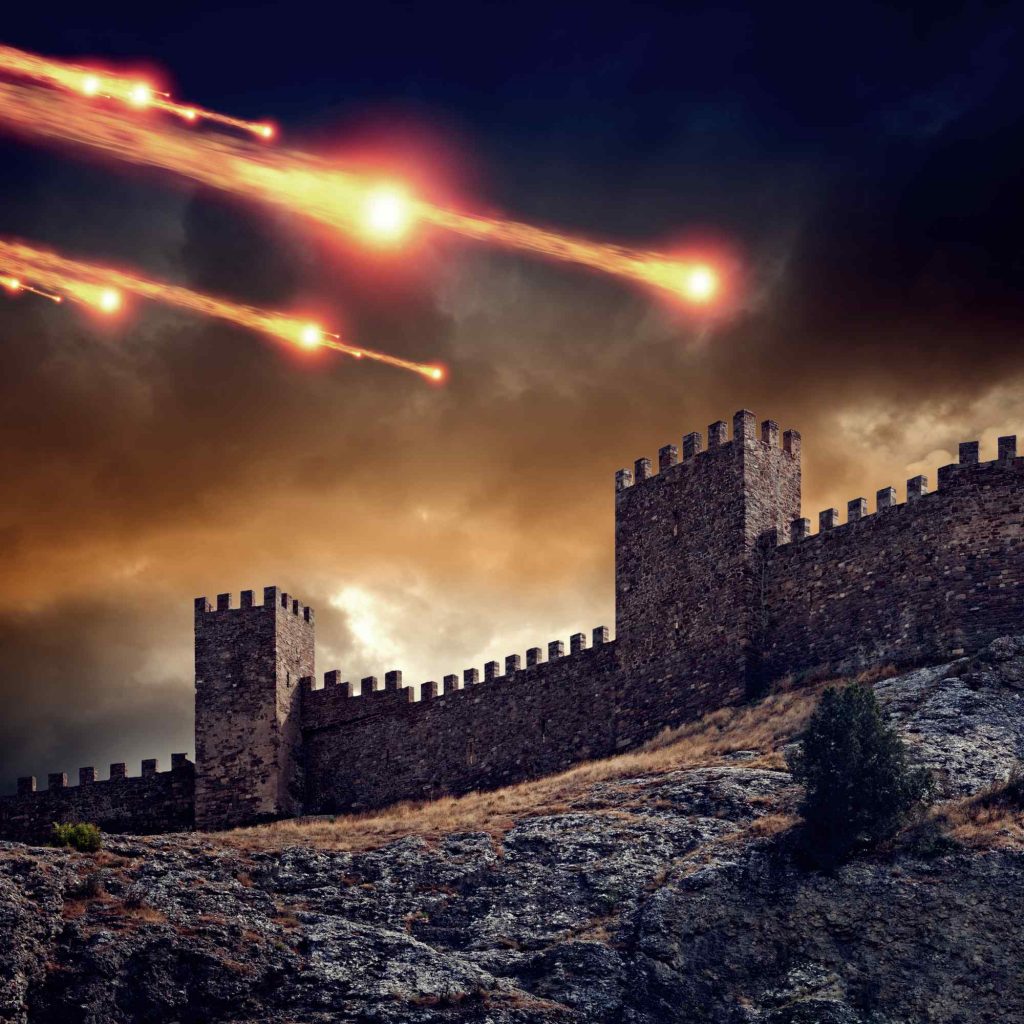 MY wife turned to me and said, "You're under siege. You should ask your readers to pray for you."
Some of you will remember that our farm was hit by a storm in June of 2018. We're still cleaning up that mess. But this year, almost to the day, another storm hit us, this time financially. We have had one after another of serious breakdowns in our vehicles and farm machinery. It has been relentless now for a month and a half. It's easy to blame the devil, and I tend not to go there. But it's hard to ignore how this new storm is trying to break my spirit. 
So, I'm dedicating this email to asking you to say a little pray for us, a prayer of protection from these seemingly ungodly crises. One Hail Mary, one little whisper… that's all (because I know you are suffering too). All of this is a reminder of my total dependence on God, but also, my need to keep close to Our Mother.
Devotion to Mary is not spiritual etiquette; it is a requirement of the Christian life… [cf. John 19:27]She intercedes, aware that as a mother she can, indeed, must, make present to the Son the needs of men, especially the weakest and most disadvantaged. —POPE FRANCIS, Feast of Mary, Mother of God; January 1, 2018; Catholic News Agency
The temptation in all of this is to stop praying, to become terribly active, running to and fro, and to cave in to anger. I've had to "run" as a matter of necessity, but also to fight to keep prayer as part of my daily routine and maintain composure in the midst of relentless crises. And so, maybe this little note today is a nudge to you also to resist the temptation to give up on prayer; to think that other matters are more important. There is nothing more important that God, than keeping Heaven in your sights, than "seeking first the Kingdom of God and His righteousness." The more you are tempted to stop praying the more you ought to pray. It means the enemy sees you as a genuine threat; it means he sees how your growth in the Lord is beginning to encroach on his evil kingdom. Good. That's the Lord's plan: that Christ's Kingdom reign throughout the entire earth until His will is done "on earth as it is in heaven." [1] It begins with prayer, which draws the Kingdom of Heaven into our hearts and our midst, which is why Our Lady repeatedly calls us to pray, pray, pray. For those who are continuing to discern with the Vatican the alleged apparitions at Medjugorje, here is the latest monthly message, which also confirms my last writing on Christ's mercy as our refuge (see The Great Refuge and Safe Harbour):
Dear children! My call for you is prayer. May prayer be a joy for you and a wreath which binds you to God. Little children, trials will come and you will not be strong, and sin will reign but, if you are mine, you will win, because your refuge will be the Heart of my Son Jesus. Therefore, little children, return to prayer until prayer becomes life for you in the day and the night. Thank you for having responded to my call. —July 25, 2019 Message to Marija
We need to really reflect on those words and then apply them. This Scripture has been present in my subconscious lately…
Be doers of the word and not hearers only, deluding yourselves. For if anyone is a hearer of the word and not a doer, he is like a man who looks at his own face in a mirror. He sees himself, then goes off and promptly forgets what he looked like. But the one who peers into the perfect law of freedom and perseveres, and is not a hearer who forgets but a doer who acts, such a one shall be blessed in what he does. (James 6:22-25)
That's a call to authenticity. We are truly authentic when we persevere in our faith, most especially when everything is dark and difficult as opposed to easy and consoling.
I pray you are having a restful summer and a joyful time with your families. I am eager to write again, but probably not for a while yet as the cool and wet weather kept us from haying until now (funny how the media reports on heat waves but not what's happening here on the Canadian prairies. Finally, some hot weather has come).
Thank you so much for whispering that prayer for us today… God willing, I will write you soon. You are loved. I leave you with a Scripture I randomly opened to late last night. Within it lies the kernel of how to "act" in the midst of serious storms:
Be still before the Lord;
wait for him.
Do not be provoked by the prosperous,
nor by malicious schemers.
Refrain from anger; abandon wrath;
do not be provoked; it brings only harm.
(Psalm 37:7-8)
The Now Word is a full-time ministry that
continues by your support.
Bless you, and thank you. 

To journey with Mark in The Now Word,
click on the banner below to subscribe.
Your email will not be shared with anyone.