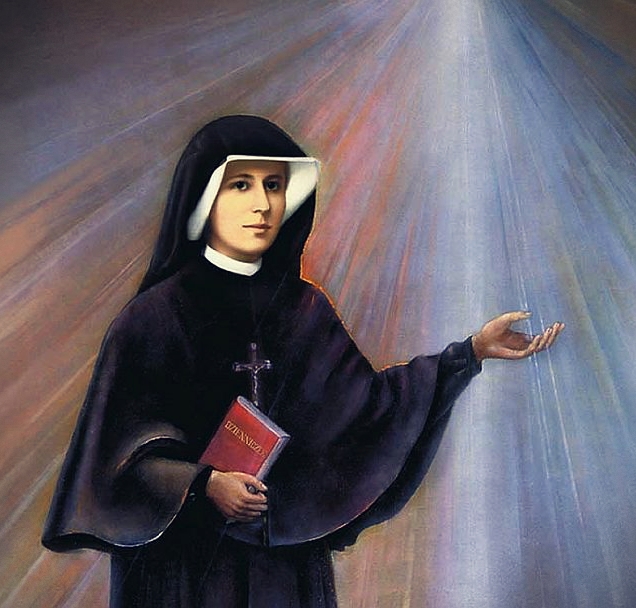 BEFORE the Blessed Sacrament, the words "Faustina's Creed" came to mind as I read the following from St. Faustina's Diary. I have edited the original entry to make it more succinct and general for all vocations. It is a beautiful "rule" especially for lay men and women, indeed anyone who strives to live these tenets…
FAUSTINA'S CREED
THE DUTY OF THE MOMENT THAT I MOST OFTEN FAIL TO OBEY,
I WILL DO MY VERY BEST TO IMPROVE.
I WILL KEEP SILENT BEFORE OTHERS WHO GRUMBLE.
I MUST TAKE NO HEED OF THE OPINION OF OTHERS.
I MUST DO EVERYTHING AND ACT IN ALL MATTERS NOW
AS I WOULD LIKE TO DO AND ACT AT THE HOUR OF MY DEATH.
IN EVERY ACTION I MUST BE MINDFUL OF GOD.
I MUST BE FAITHFUL IN MY SPIRITUAL EXERCISES.
I MUST HAVE GREAT APPRECIATION FOR
EVEN THE MOST MINUTE TASK.
I MUST NOT LET MYSELF BECOME ABSORBED IN
THE WHIRL OF WORK,
BUT TAKE A BREAK TO LOOK UP TO HEAVEN.
I MUST SPEAK LITTLE WITH PEOPLE, BUT A GOOD DEAL WITH GOD.
 I MUST PAY LITTLE ATTENTION AS TO WHO IS FOR ME
AND WHO IS AGAINST ME.
I MUST NOT TELL OTHERS ABOUT THOSE THINGS
I HAVE HAD TO PUT UP WITH.
I MUST MAINTAIN PEACE AND EQUANIMITY DURING
TIMES OF SUFFERING.
IN DIFFICULT MOMENTS I MUST TAKE REFUGE IN
THE WOUNDS OF JESUS.
I MUST SEEK CONSOLATION, COMFORT, LIGHT AND
AFFIRMATION IN THEM.
IN THE MIDST OF TRIALS I WILL TRY TO SEE THE LOVING
HAND OF GOD.
O JESUS, I WILL LET NO ONE SURPASS ME IN LOVING YOU!

—St. Faustina (d. 1934 A.D), Divine Mercy in My Soul, Diary, n. 226-227

First published on May 7th, 2007. 
Mark is coming to Ontario and Vermont
in Spring 2019!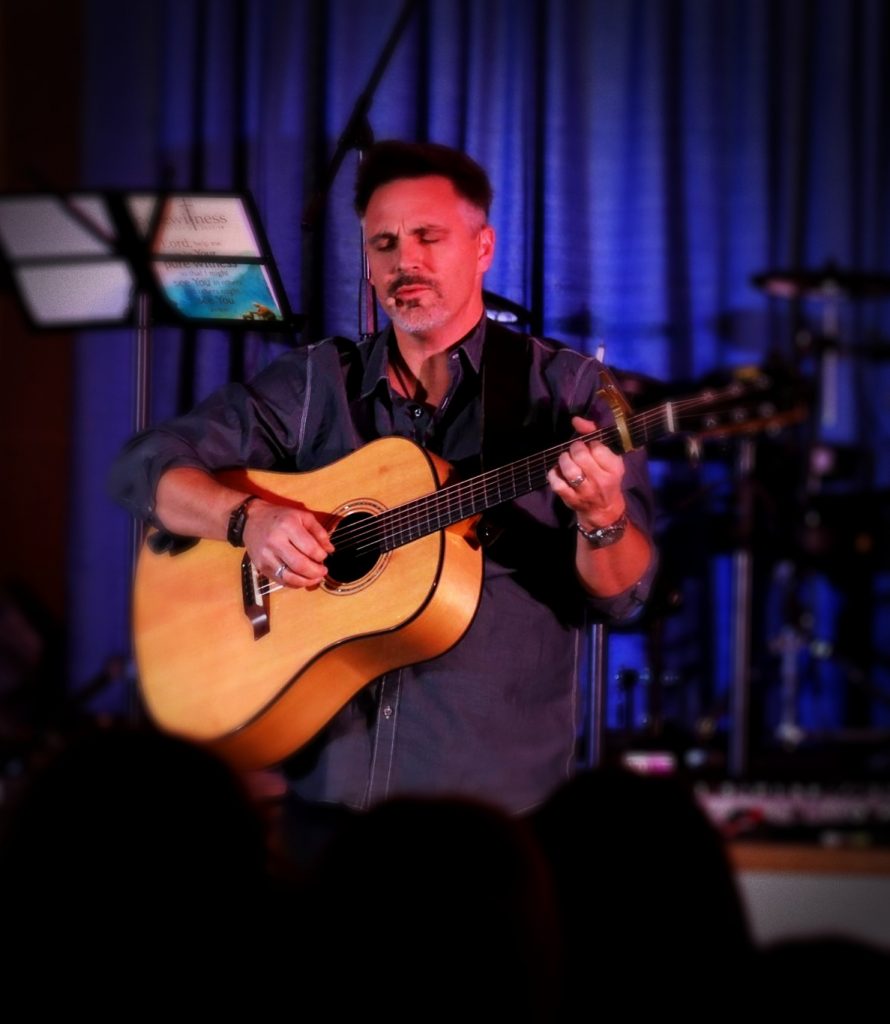 See here for more information.
The Now Word is a full-time ministry that
continues by your support.
Bless you, and thank you. 

To journey with Mark in The Now Word,
click on the banner below to subscribe.
Your email will not be shared with anyone.