CO-WORKERS IN CHRIST'S VINEYARD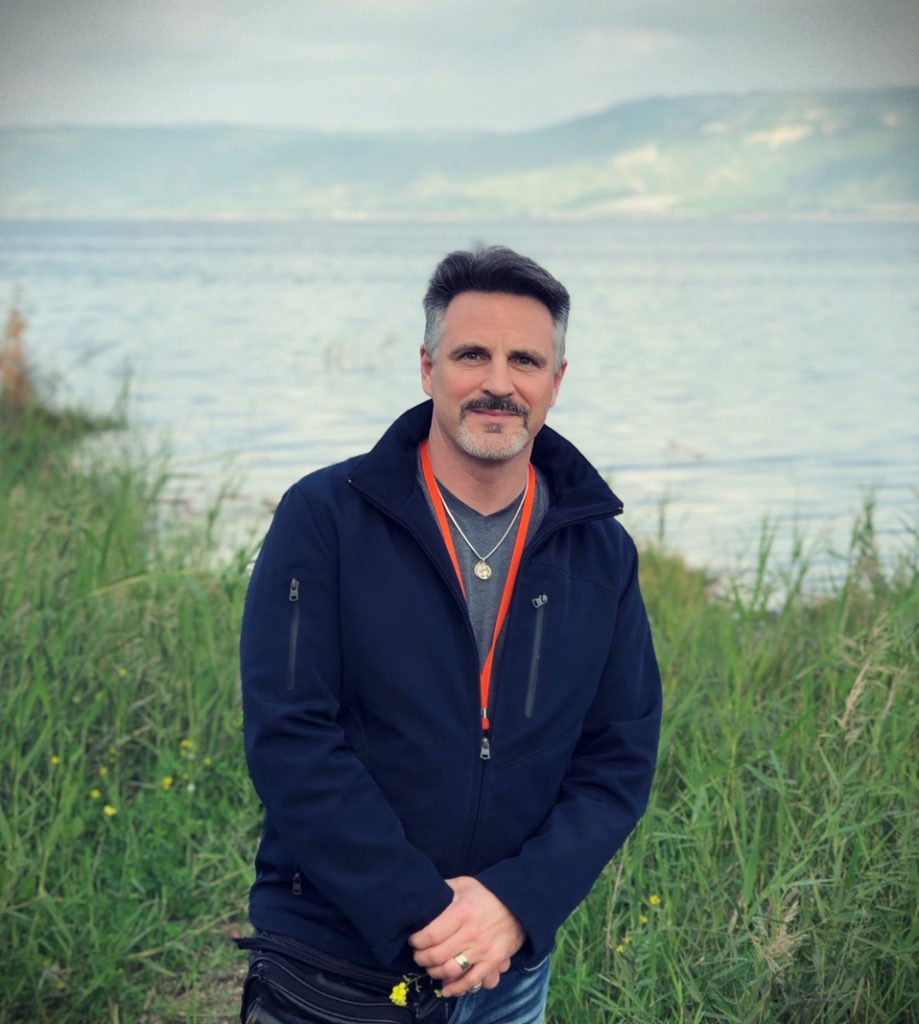 Mark Mallett by the Sea of Galilee
Now is above all the hour of the lay faithful,
who, by their specific vocation to shape the secular world in accordance with the Gospel,
are called to carry forward the Church's prophetic mission
by evangelizing the various spheres of family,
social, professional and cultural life.
—POPE JOHN PAUL II, Address to the Bishops of the Ecclesiastical Provinces of Indianapolis, Chicago
and Milwaukee on their "Ad Limina" visit, May 28th, 2004
I want to continue to reflect on the theme of evangelization as we move forward. But before I do, there is a practical message I need to repeat.
In The Now Word in 2019 written in January, I made the necessary appeal to my readership to support this full-time ministry. Of the thousands of readers around the world, about a hundred responded. I am so grateful, not only for your financial support, but the words of encouragement I received. For many, this ministry has become a life-line in the growing insanity of our times, and so I thank God for being so good to all of us through this little apostolate. However, upon my return from the Holy Land (which was paid for by a very kind priest!), faced with a pile of bills and taxes and nothing left in our bank account, I am reminded how I am very much dependent upon Divine Providence. That is, I am dependent upon your generosity in helping me to continue to reach thousands through this "prophetic mission."
We are faced with some immediate costs this year such as our office printer, which is literally spewing ink; we have one production computer that can no longer keep up; and on a personal level, the sudden hearing loss I encountered last year now requires a hearing aid, which as I've discovered, is anything but cheap. And of course, there is our employee's salary and the day to day operating and living expenses.
As you know, I do not charge a subscription to this apostolate for my writings or videos, even though I have written the equivalent of probably dozens of books by now. Moreover, I have been making more of my music freely available to you. For example, at the bottom, you will find a link to the Divine Mercy Chaplet and Rosary—high quality albums that cost over $80,000 for us to produce. They include not only the prayers and meditations that are perfect for this Lenten season, but some of my favourite songs on Christ's love and mercy. They are free for you to download right now.
How can I do this? Well, I can't, really—except by trusting in today's Gospel:
Give and gifts will be given to you; a good measure, packed together, shaken down, and overflowing, will be poured into your lap. For the measure with which you measure will in return be measured out to you. (Luke 6:38)
And again:
Without cost you have received; without cost you are to give. (Matt 10:8)
But St. Paul adds:
…the Lord ordered that those who preach the gospel should live by the gospel. (1 Cor 9:14)
And so in this season of Lent, as I extend my hand to beg so that I may continue to freely preach the Gospel, would you consider giving alms to my work? I continue to do so under the spiritual direction of a wise priest and in communion with my bishop, but practically speaking, by your generosity. Thank you so very much for helping me invest in souls. I will continue to pray for all of you every day.
You are loved. 
Mark
What readers are saying…
I do not remember how I stumbled upon your site, but am now convinced it was God's plan. You helped bring me back to the Church after 40 years away. —E.E.

Your blogs continue to inspire and provide hope in this increasingly dark world.  I've been sharing them with many people and my mom has now signed up as well. —C.

You are a voice crying out in the dessert. You give me hope and encouragement. —K.M.

Thank you for all your inspiring writings.  Very uplifting, very encouraging, very informative, truly the work of the Holy Spirit, working and operating in and through you… It is God's work. —Fr. Patrick

Thanks again for your inspiring words and ministry. —Fr. Anthony

In this culture in which we live, where God is being "thrown under the bus" at every turn it is so important to keep a voice like yours heard. —Deacon A.

Thank you Mark for your words of balance and reason! —K.W.

I am a 'baby' Catholic convert and really appreciate your carefully considered thought combined with the promptings of the Holy Spirit. —B.C

…you are a voice of wisdom and calming. —S.C.

Mark – thank you so much for being obedient and writing.  So many times the Lord has touched my heart through His words through you. —J.C.
Léa & Mark Mallett
Click the button below to add your love and support
to The Now Word and help Mark continue to
bring hope and clarity to our times.  

To journey with Mark in The Now Word,
click on the banner below to subscribe.
Your email will not be shared with anyone.

As a GIFT to all our readers,
we want you to have at no cost the Rosary and Divine Mercy Chaplet that I produced, which include a dozen songs that I have written to the "Two Hearts"—Our Lord and Lady.
You can download them for free:  
Click the album cover for your complimentary copies, and follow the instructions!